Healthy Smile Dental Care
A guide for your next appointment
Due to the pandemic, we are taking extra measures to keep our patients and staff safe. We have implemented new protocols at the office following the ADA, CDC and OSHA recommendations. We also need your help to minimize the risk.
Before your appointment, we will ask you some questions that we will repeat at the time of your visit. Also, if you have any flu-like symptoms, please let us know before you come to your appointment.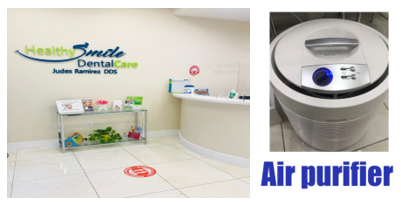 1. When you come to your appointment, wear your face mask.
2. When you arrive at the building, please call us from your vehicle to let us know you are here. We will let you know when you can come up to see the Doctor or the Hygienist.
3. All companions must wait outside the office.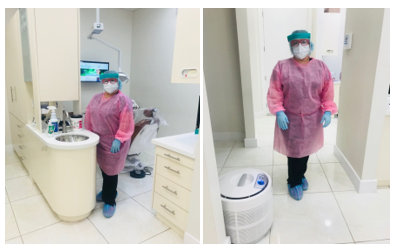 When you enter the office, please clean your hands with the sanitizer that we have placed in the reception for you. Then, we will need to ask you some questions and take your temperature.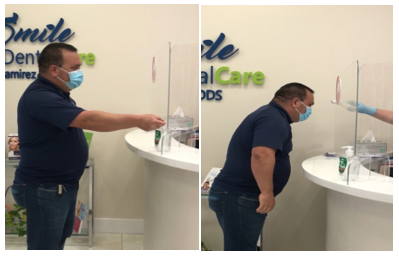 After your appointment, please wash your hands and put your face mask back on.
---
Healthy Smile Dental Care
La guia para su próxima cita
Debido a la pandemia estamos tomando medidas adicionales para mantener seguros a nuestros pacientes y al personal. Hemos implementado nuevos protocolos en la oficina siguiendo las recomendaciones de ADA, CDC Y OSHA. ! Tambien necesitamos su ayuda para minimizar el riesgo
Antes de su cita, le haremos algunas preguntas que repetiremos en el momento de su visita. Ademas, si tiene sintomas similares al Flu, avísenos antes de acudir a su cita.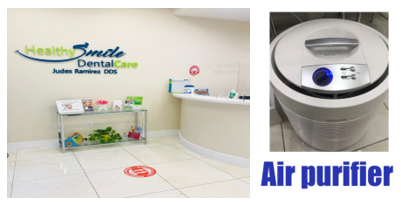 1. Cuando acuda a su cita, use su mascara de boca.
2. Cuando llegue al edificio, llamenos o envienos un mensaje de texto desde su vehiculo para informarnos que esta aqui.
3. Todos los acompanantes deben esperar fuera de la oficina.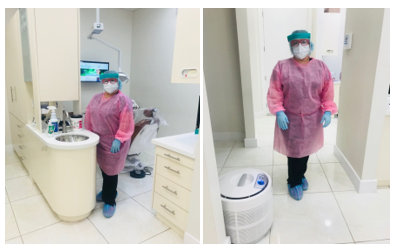 Cuando ingrese a la oficina, lavese las manos con el antibacterial que hemos colocado en la recepcion. Luego le haremos varias preguntas y le tomaremos la temperature.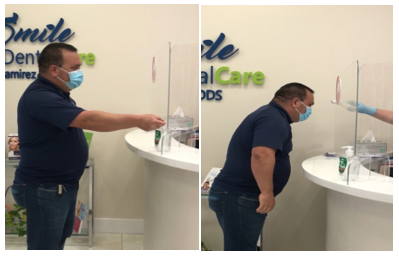 Despues de su cita, lavese las manos y vuelva a ponerse su mascara.